SLY-5 GRAIN PROCESSING LINE
SL-5 GRAIN PROCESSING LINE: Movable type
SLY-5 Grain processing line (Movable type)
Product description
After harvest, seeds often contain a large amount of impurities, broken seeds, and shriveled seeds, which need to be removed in order not to affect the quality of the seeds. The selective processing process of seeds can effectively remove impurities such as sand, plant debris, insect eggs, weed seeds, and other impurities mixed in the seed raw materials, while separating seeds that are not full, broken, or of poor quality, thereby improving the purity of the seeds. Reasonable selection and utilization of the process of selecting and grading seeds can effectively improve the purity, germination rate, and vigor of seeds.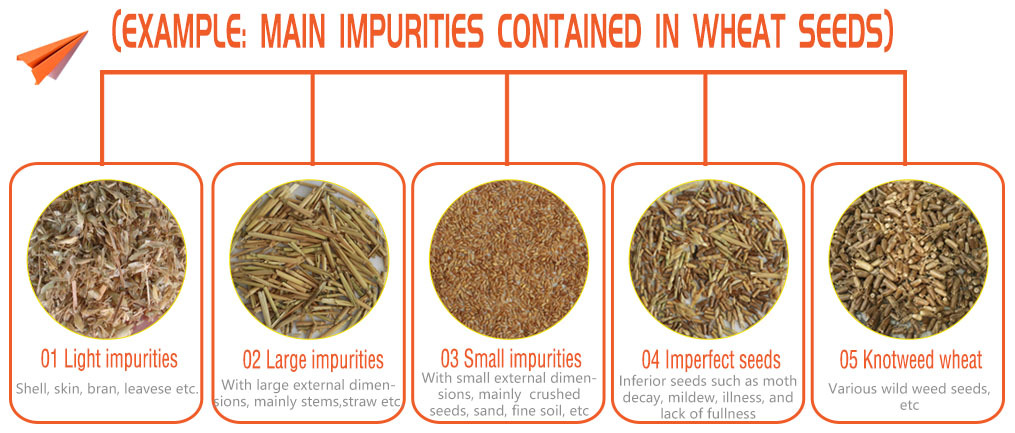 After processing, the seeds are plump, uniform in size, with few impurities, high germination rate, and good purity. In particular, coated seeds can prevent the erosion of pests and diseases. When sown in the field, the uniformity of crop emergence and growth is better, and it is conducive to mechanized operations and provides labor efficiency.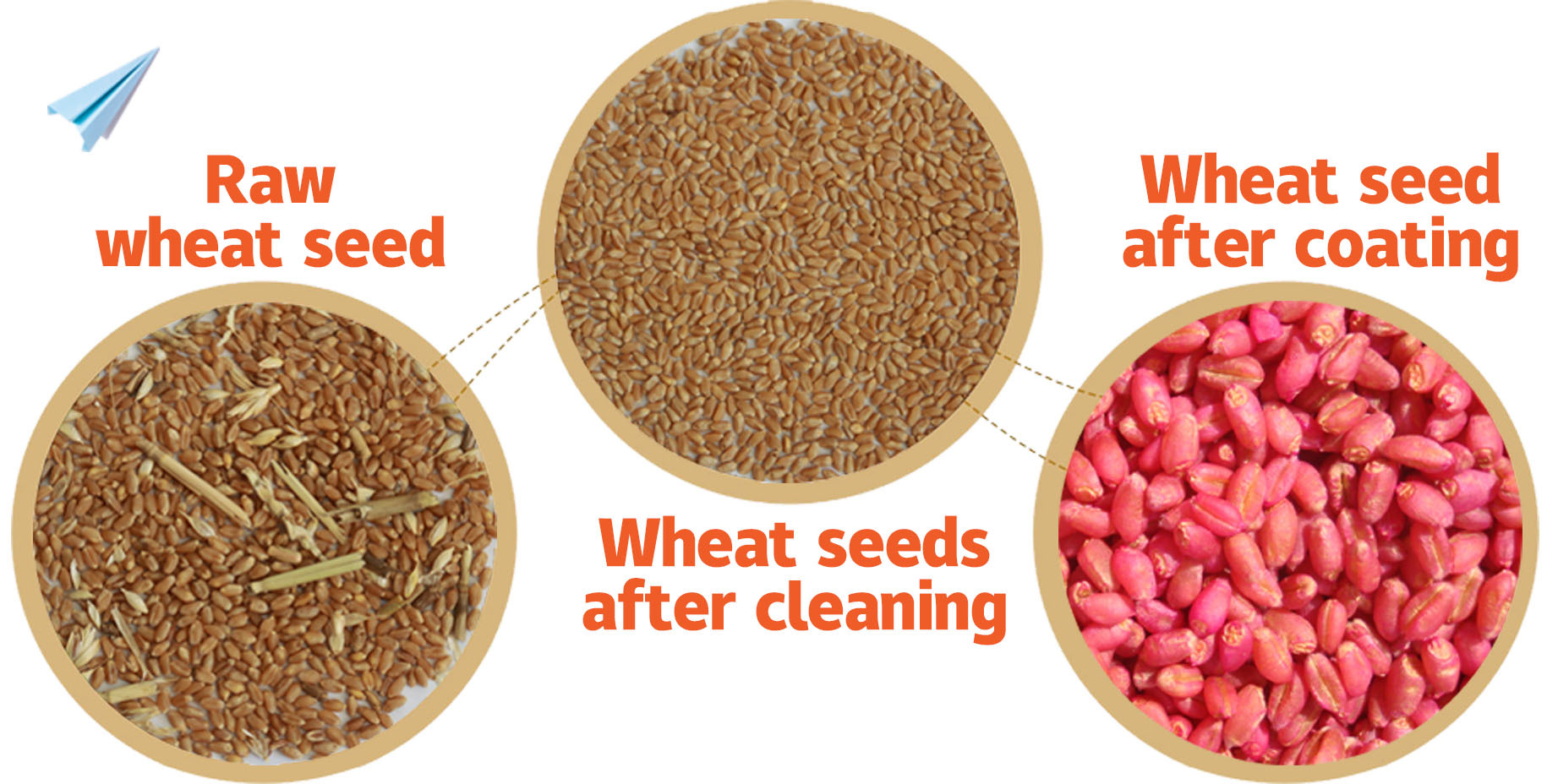 Major equipment
Seed cleaning methods usually include air-screen cleaning, gravity separating, Indented cylinder cleaning, color sorting, and other methods. A single cleaning method often cannot achieve the cleaning effect at one time. Therefore, it is particularly necessary to combine seed cleaning methods into a complete set of equipment for cleaning and processing.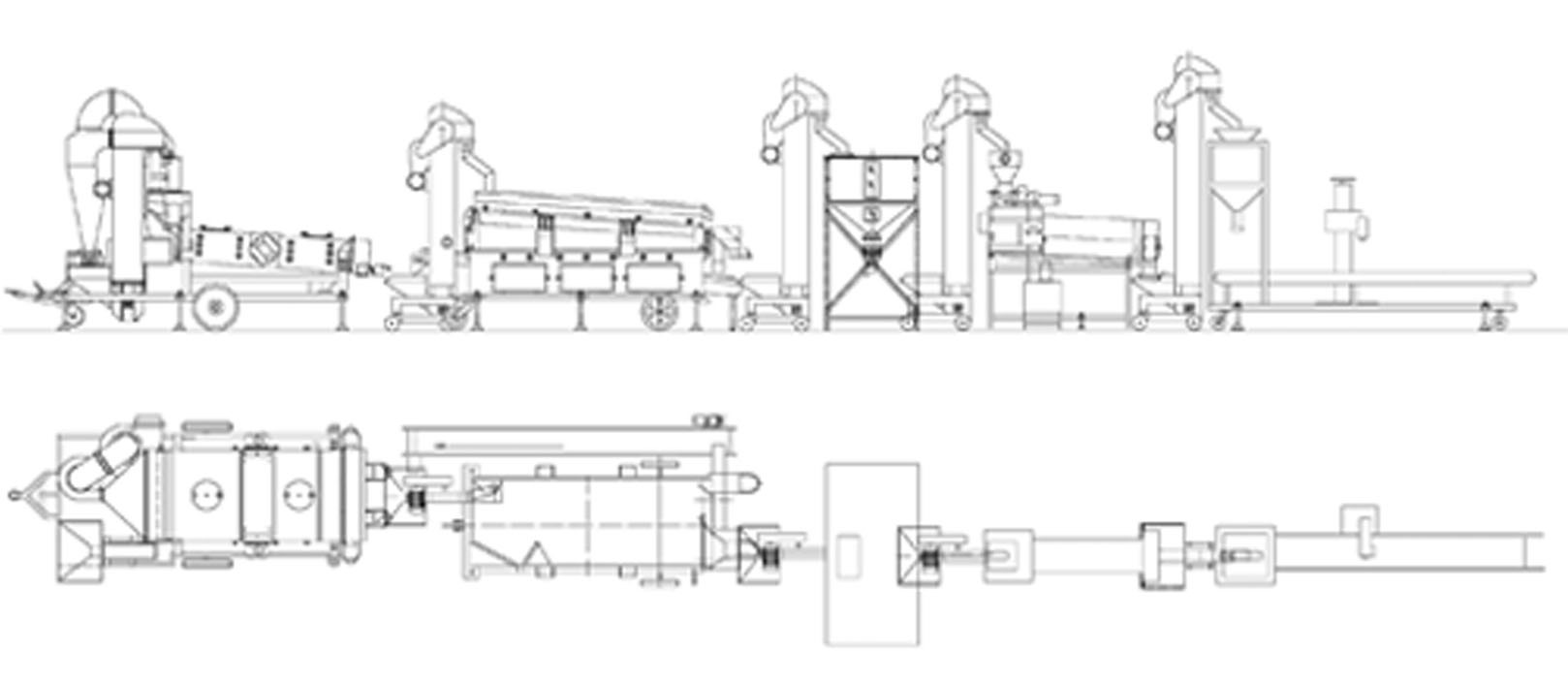 ★ Movable-type seed processing line.Any combination, each unit of equipment can work independently
Product photos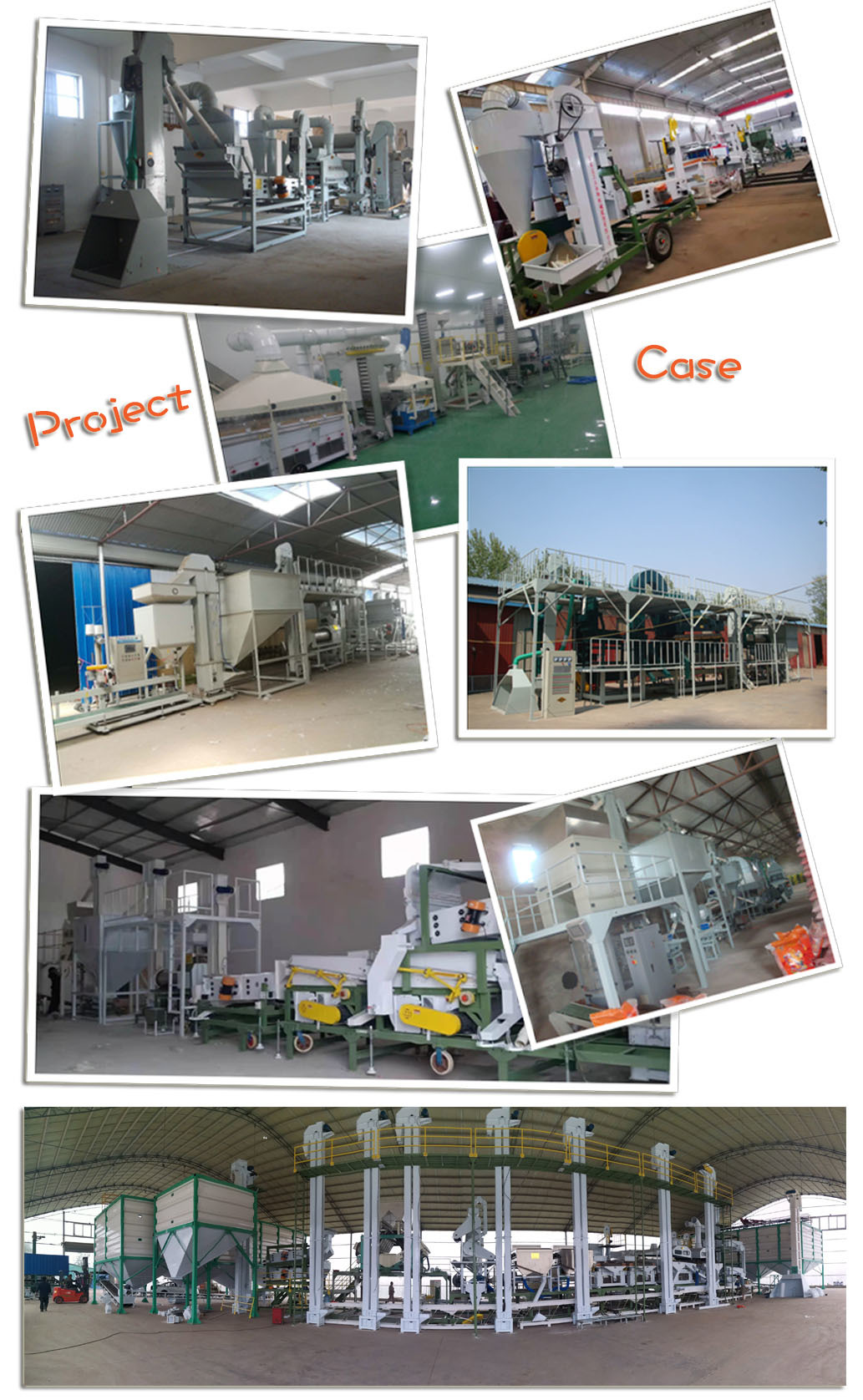 ★ Design and processing capacity:5~10 t/h★ High cleanliness: scientific and reasonable equipment configuration to ensure the processing effect
★ Low crushing: adopt double drum bucket elevator, low broken
★ Workflow integration: simple operation and labor saving
★ Dust removal and environmental protection: perfect dust removal system to ensure good dust removal effect
★ Wide applicability: seeds such as maize, wheat, beans, vegetables, and other grains can be processed
★ Various types of fixed and movable seed/grain production lines can be customized according to user needs.

seed cleaning and coating machine
Scan the QR code to read on your phone
We could not find any corresponding parameters, please add them to the properties table
Copyright © 2019 Shijiazhuang Qintong Imp&Exp Trade Co., Ltd.