GY Series Fruit hardness tester Pointer type
GY Series Fruit hardness tester Pointer type
GY Series Fruit hardness tester Pointer type
Products Description
Fruit penetrometer GY series (Fruit hardness Tester) is used to judge fruits' maturity. It can test hardness of fruit, such as apple, pear, watermelon, bananas and so on. It's portable, small on volume and light on weight, display visualized values. It is can be used to fruit tree scientific research department, fruit company, fruit tree farm, colleges and universities, ect.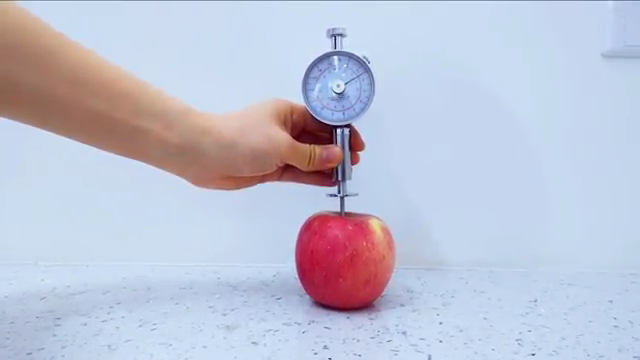 Product Paramenters
Model

GY-1

GY-2

GY-3

Scope of application

Hard fruit
such as apple, pear etc.

Soft fruit

such as banana, strawberry etc.

Both hard and soft fruit

Scale value

2-15kg/cm2

(x105pa)

0.5-4kg/cm2

(x105pa)

1-24kg/cm2

(x105pa)

0.5-12kg/cm2
( (x105pa)

Probe size

¢3.5mm

¢3.5mm

¢8mm

¢11mm

Precision

±0.1

±0.02

±0.1

Insertion Depth

10 mm

Size

140×60×30 mm
Contents of agricultural instruments
Fruit hardness tester Pointer type
Scan the QR code to read on your phone
We could not find any corresponding parameters, please add them to the properties table
Copyright © 2019 Shijiazhuang Qintong Imp&Exp Trade Co., Ltd.