GY-4 Portable Digital Fruit hardness tester Penetrometer Digital display
GY-4 Portable Digital Fruit hardness tester Penetrometer Digital display
GY-4 Portable Digital Fruit hardness tester Penetrometer Digital display
Products Description
1. Can store 896 peaks of data .The LED show the peaks of data, and get rid of the data.
2. Can output data; analyze the data by connected with computer.
3. With digital peak value holding function, hold the peak value for 2 seconds and the peak value will be automatically cancelled.
4. Green environmental‐protective: If you do not operate the machine after 10 seconds, the machine will be shut down automatically.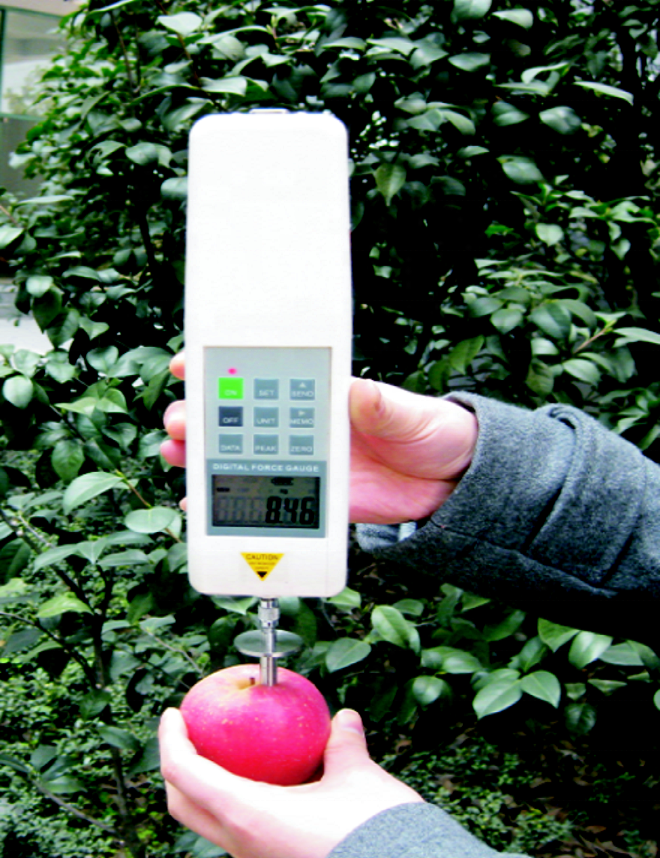 Product Paramenters
Range

0.2 ‐ 15 Kg/cm2 (×105 Pa )

0.4 ‐ 30 Kg/cm2 (×105 Pa )

Division value

0.01 Kg/cm2

0.01 Kg/cm2

Pressure head diameter

1# φ11.1mm

2# φ7.9mm

Precision

±1%

Display mode

Digital

Net weight

About 0.6Kg

Insertion depth of pressure head

10 mm
Attention: It is recommended to match with GY test stand. it can make the measurement results more stable and more accurate.
Contents of agricultural instruments
Portable Digital Fruit hardness tester
digital penetrometer for fruit
digital fruit sclerometer
Scan the QR code to read on your phone
We could not find any corresponding parameters, please add them to the properties table
Copyright © 2019 Shijiazhuang Qintong Imp&Exp Trade Co., Ltd.