TPGSQ-4 Soil Profile Moisture Meter Tube type
TPGSQ-4 Soil Profile Moisture Meter Tube type Moisture Probe
TPGSQ-4 Soil Profile Moisture Meter Tube type Moisture Probe
Products Description
Characteristic
1. Diversified data display: The data can be exported as a report or graph, select the date to view historical data.
2. Online view: The real-time data can be viewed online.
3. Alarm function: Preset the upper limits and lower limits of commonly used crops for over limit alarm.
4. Remote view: It collects the information of battery capacity, solar panel power, signal strength, longitude and latitude.
5. The instrument status can be viewed remotely. 6. The data can be download, analyzed and printed in the platform.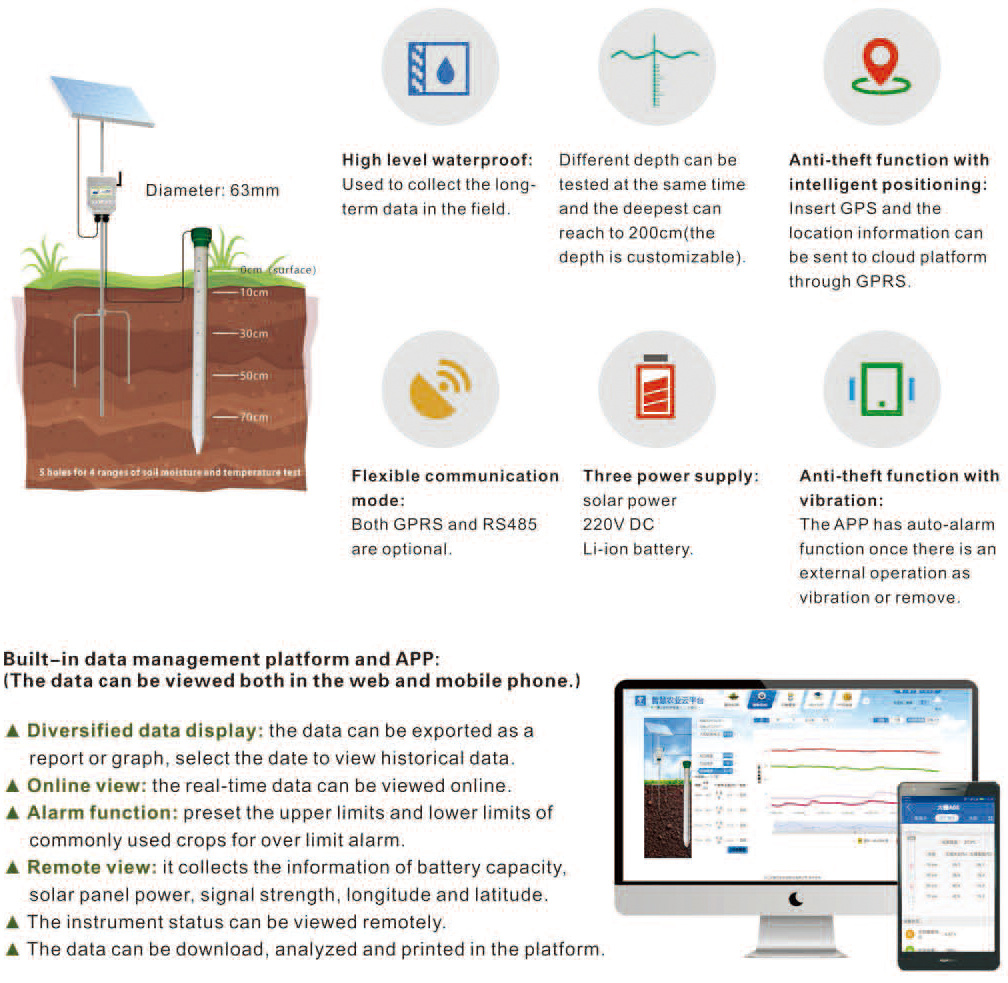 Product Paramenters
Contents of agricultural instruments
Soil Profile Moisture Meter Tube type
Soil Profile Moisture Meter
Scan the QR code to read on your phone
We could not find any corresponding parameters, please add them to the properties table
Copyright © 2019 Shijiazhuang Qintong Imp&Exp Trade Co., Ltd.