TEN Series Portable Soil Tension Force Gauge Tensiometer
TEN Series Portable Soil Tension Force Gauge Tensiometer
TEN Series Portable Soil Tension Force Gauge Tensiometer
Products Description
Soil Irrometer tensiometer is made up of pressure gauge, acrylic tube and ceramic probe, after the acrylic tube filled with water, ceramic probe gets wet and it can prevent outside air into the ceramic probe. When there is pressure difference between measured soil water potential and tensiometer, the water in tensiometer will infiltrate into the measured soil until the balance reached. So at that moment, the value shown on the pressure gauge is the measured soil water potential.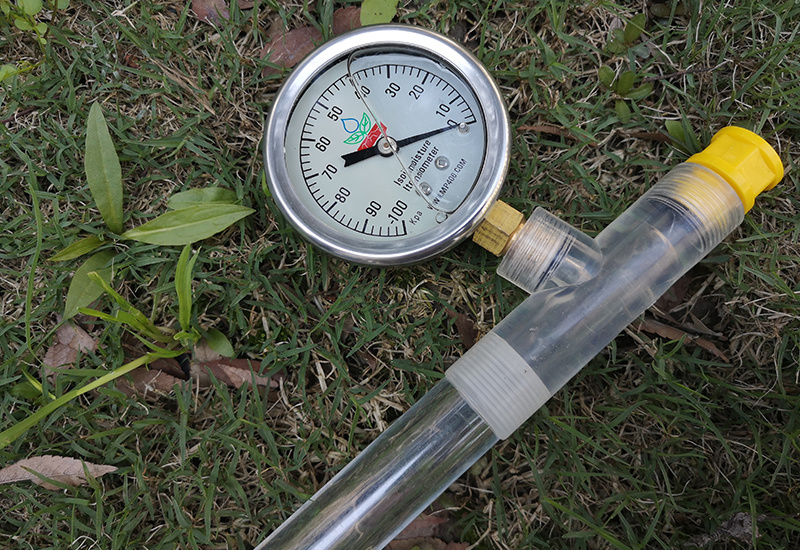 Product Paramenters
Contents of agricultural instruments
Portable Soil Tension Force Gauge Tensiometer
Scan the QR code to read on your phone
We could not find any corresponding parameters, please add them to the properties table
Copyright © 2019 Shijiazhuang Qintong Imp&Exp Trade Co., Ltd.