YYD-1A/1B Portable Plant physiological Culm-strength Meter
YYD-1A/1B Portable Plant physiological Culm-strength Meter
YYD-1A/1B Portable Plant physiological Culm-strength Meter
Products Description
It can test plant Culm-strength. The stem intensity of sorghum, maize, and tobacco is a major factor to decide the lodging-resistance ability. The lodging of sorghum, maize, and tobacco have caused great difficulties in crops mechanized harvesting for a long time. From current mechanization harvest level, a lot of crop is wasted. In addition, corn lodging, causing inadequate illumination makes its yield enormous limit. To cultivate high intensity stem of crop seed, the instrument applies to agricultural genetic breeding.
Characteristics.
1. High accuracy and resoluton, easy to operation, portable.
2. Auto save testing pressure, time and testing sequence number.
3. Kpa and N units can be selectable and transformed.
5. With backlight function.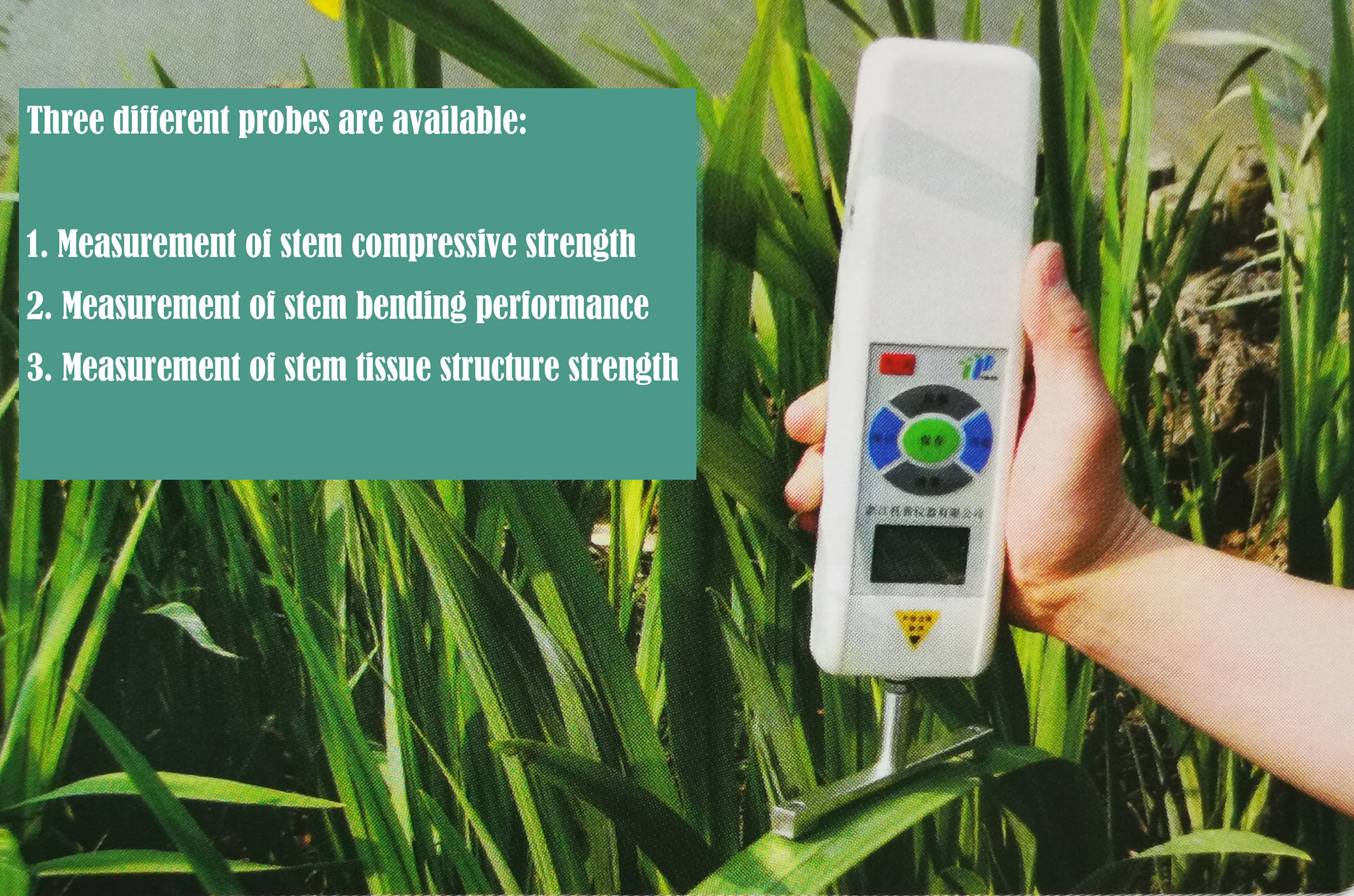 Product Paramenters
Contents of agricultural instruments
Portable Plant physiological Culm-strength Meter
lodging-resistance ability
Scan the QR code to read on your phone
We could not find any corresponding parameters, please add them to the properties table
Copyright © 2019 Shijiazhuang Qintong Imp&Exp Trade Co., Ltd.