WSB-V Intelligent Whiteness Analyzer For Flour
WSB-V Intelligent Whiteness Analyzer For Flour
WSB-V Intelligent Whiteness Analyzer For Flour
Products Description
Whiteness Analyzer is used to test whiteness of objects. It applies to the department of flour, starch, ground rice, salt, tactile, printing and dyeing, chemical fiber, plastic, porcelain, clay, talcum powder, white cement, paint, ceramic, enamel, paper, pulp and so on. It has two types, one is with printing function and the other is without printing function.
Characteristics
1. Microcomputer control, LCD displayer, touch key, delicate appearance.
2. Energy-saving and environment-protecting.
3. Automatic calibration, stable and reliable.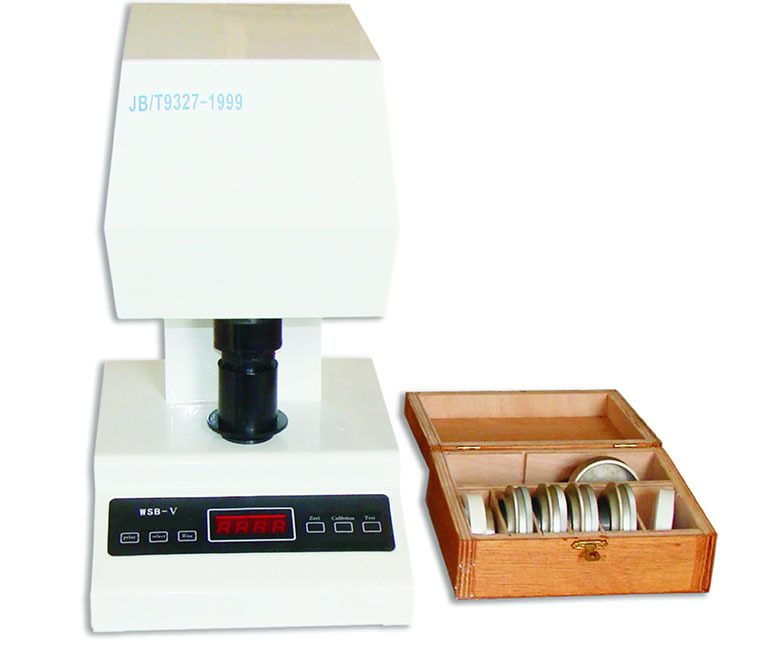 Product Paramenters
Diffuse illumination and vertical sounding method(d/o), simulation D65 illuminant use d/o illuminating viewing and geometrical condition. Globe of diffusion diameter is 120.Measuring whole diameter is 20 mm. Have light absorber, can eliminate reflected ray of sample mirror surface.
Contents of agricultural instruments
Intelligent Whiteness Analyzer For Flour
flour whitenness analyzer
Intelligent Whiteness Analyzer
Scan the QR code to read on your phone
We could not find any corresponding parameters, please add them to the properties table
Copyright © 2019 Shijiazhuang Qintong Imp&Exp Trade Co., Ltd.