JYSY30*8 Stainless Steel Material Round Flour Sieving Machine
JYSY30*8 Stainless Steel Material Round Flour Sieving Machine
JYSY30*8 Stainless Steel Material Round Flour Sieving Machine
Products Description
JYSY30 Round Flour Checking Sieve is researched and developed by our company according to national standard GB/T 5507-2008 "testing of grain and oil, degree of flour thickness". It's a professional instrument for testing degree of thickness of flour and grain. It has the advantages of reasonable structure, steady operation, stable performance, sturdy and durable, easy to operate. And it is the necessary testing equipment used by the Quality and Technical Supervision Bureau, grain and oil quality inspection departments, food processing industry, schools and so on departments need to test the degree of thickness of flour and grain.
Flour and grain samples are sieved in different sieves with different specifications of the sieve. Samples with different particle size are separated from each other. Calculate degree of thickness of the tested samples according to the amount of residues on the sieve. It adopts high accurate variable transmission of worm and worm wheel and electronic timer single-chip microcomputer control. It can realize multiple functions of time can be adjusted, work abrupt stop, etc.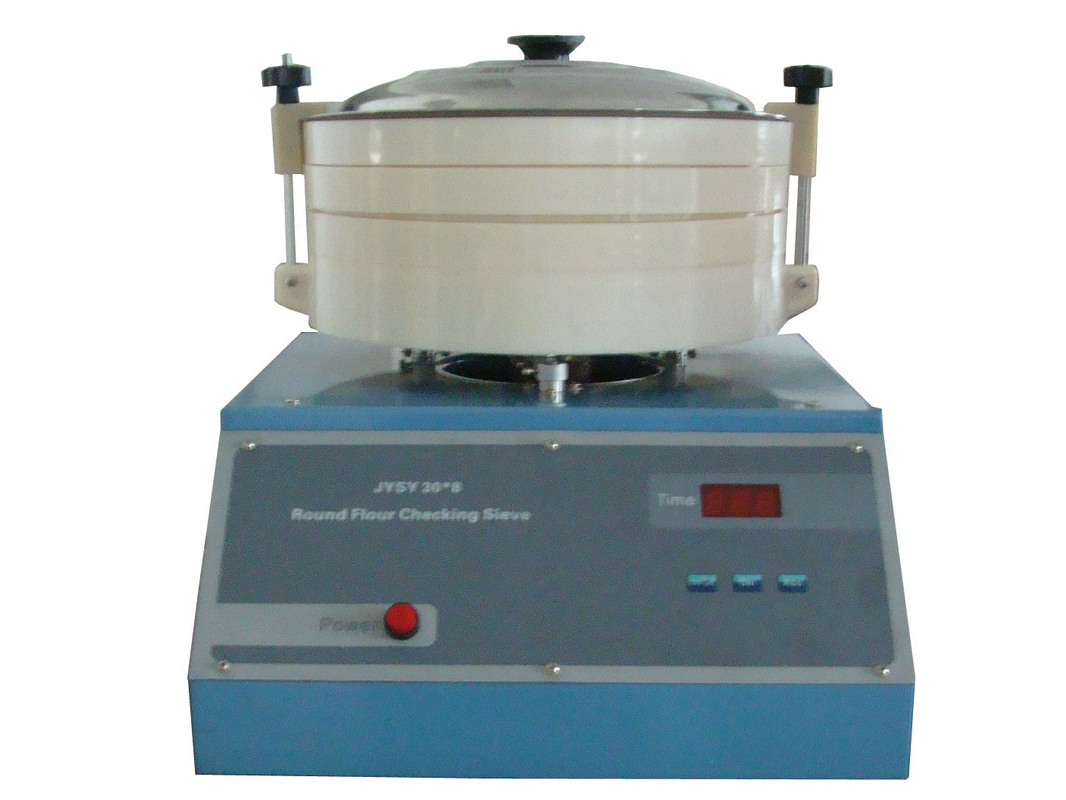 Product Paramenters
| | |
| --- | --- |
| Model | JYSY30×8 |
| Sieve diameter | 300mm |
| Sieve height | 30mm |
| Mesh specification | 25, 41, 51, 69, 76, 91, 107 mesh |
| Gyration diameter | 50mm |
| Rotating speed | 260r/min |
| Sample weight | 50.0g |
| Time setting | 0 – 999s |
| Motor power | 90w |
| Working Voltage | 220v±10% 50Hz |
| Size | 360×392×425mm |
| Weight | 22.5 Kg |
Contents of agricultural instruments
Scan the QR code to read on your phone
We could not find any corresponding parameters, please add them to the properties table
Copyright © 2019 Shijiazhuang Qintong Imp&Exp Trade Co., Ltd.